Sam
Sam Will Leave You Wanting More
Age: 21
Ethnicity: Caucasian
Weight: 127 lbs
Height: 5ft 5in
Hair: Brunette
Languages: English
Statistics: DD-Cup
Hometown: Hebron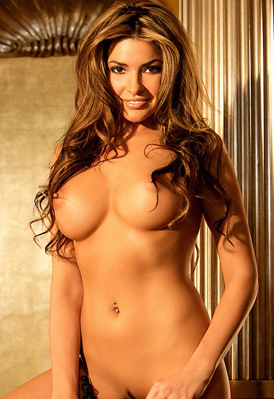 I Love To Dance For More Than One
Ever since I was a little girl, dancing has been my passion. I have been involved in theater, ballet, and gymnastics throughout my entire life, and I am finally putting my dancing skills to use in the best possible way. I enjoy having people watch me as I perform and I like watching them get into the show. This goes for both male and female watchers! My name is Sam (short for Samantha, of course) and I am one of the strippers in Las Vegas who will give a couples strip performance like no other.
Many guys bring along their girlfriends or wives when they go to Vegas, whether on business or vacation as a couple. With all the Las Vegas strip clubs in the area, from the Palomino Club to Crazy Horse III, it is tough to keep away. If your significant other isn't really into strip clubs Las Vegas has to offer, but she wants to please you by allowing you to watch a performance, then hiring a stripper in Las Vegas like me to come to your room is a great alternative. I will dance for you both, allowing her to get in the mood, setting the stage for a great night for you both after I leave!
Why I Am The Best Choice
I am a great conversationalist and I tend to make women feel more at ease when they get to know me before I start the show. I will make your partner feel totally relaxed, which is a good thing for you both. As you climb onto the bed or get into a chair to watch, just remember that this is a sensual show meant to bring the two of you closer together. My ultimate goal is to leave you both feeling ready to explore each other as soon as I shut the door!
I will use fantasy and teasing to get you both in the mood. I am great at insinuating things with the way I perform. You will both get into the music and perhaps you won't be able to keep your hands off of each other while I'm in the room! That is fine. It means I am doing my job properly! I can strip down to nothing and make you both become excited because of that. If you are interested in this scenario, please call me, Sam, and let me show you a night you both will cherish!