Kiki
This Lovely Stripper Will Make Sure You Leave Vegas Happy
Age: 29
Ethnicity: Hawaiian
Weight: 130 lbs
Height: 5ft 2in
Hair: Brunette
Languages: English
Statistics: DD-Cup
Hometown: Kahului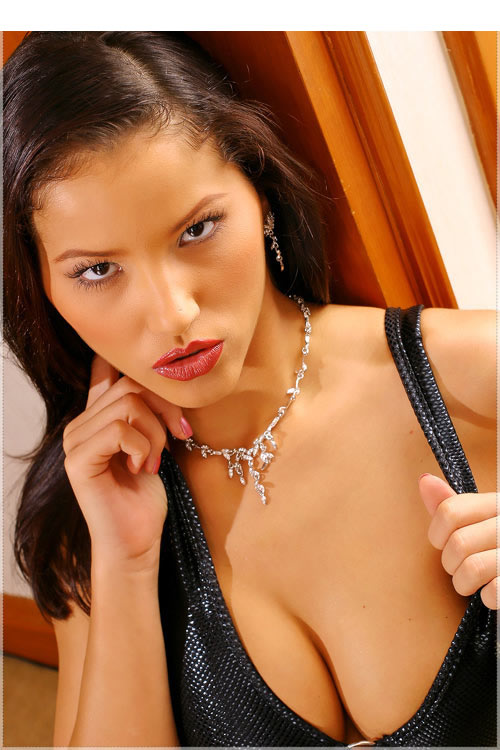 I Want To See You Squirm
Hey there boys. My name is Kiki and I am one of the premiere Las Vegas strippers available to give you a thrill in your hotel room. I love making my clients wonder exactly I will do next. I am the master of surprises, the giver of thrills, and the naughtiest of the naughty. Sometimes I get a bit carried away with the moves I do, so I'm warning you ahead of time so you aren't taken off-guard too, too much.
I love watching my guys wriggle around in anticipation about what I will do next. I have a way in getting my clients hot and bothered beyond belief and it makes me very, very excited. The more I see a guy wanting me to take off more clothing, the more I want to make him wait. I will eventually take it off, but the ultimate fun of stripping is the wait. The anticipation is worth it, believe me.
Music Makes It Even Better
If you have a compact disc player, a radio, or even a music channel on the television in your hotel room, our time together can be even more exciting. I tend to really get into the music, and the moves I do will become more and more intense depending on what is playing. The more bass, the more I swing around in a high-energy show while taking clothes off left and right. With slower songs, I do the moves that make you wait to see my skin. These are the songs I like best, so I will search for a slower tune to get going.
I enjoy giving a lapdance to those who let me. I will continue the slow movements, only while I grind myself on top of you. If this doesn't get you excited, I don't know what will! I also enjoy performing with some of my fellow strippers in Las Vegas. If seeing more than one girl strip at a time entices you, do not hesitate to ask for this service when you call! I have several partners who work in tandem with me, and we have perfected several moves together. If you want to to see this, simply ask for KiKi and I'll get the ball rolling so we can show up together!