Candice
Great For Any Bachelor Party
Age: 26
Ethnicity: Caucasian
Weight: 105 lbs
Height: 5ft 6in
Hair: Blonde
Languages: English
Statistics: D-Cup
Hometown: Jacksonville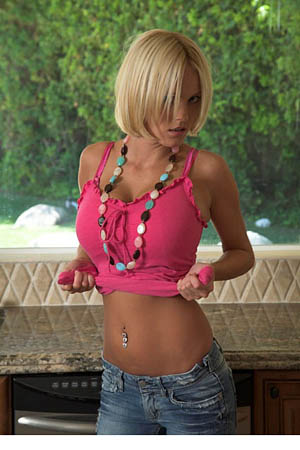 A Beauty To Enjoy
If you are looking for Las Vegas bachelor party ideas, consider calling Candice to work with you in making one of our Las Vegas bachelor party packages a reality for your groom-to-be and wedding party. Candice is one of our stunning strippers in Vegas, and she is ready to put together a show the guys will be talking about for a long time afterward. She is the master of surprise and knows a lot of fun tricks to use when surprising the groom-to-be.
Candice knows how to move and wants all of your wedding party to enjoy the performance she will give. She is available to meet with the group off-site at a Las Vegas nightlife establishment to start the surprise. The groom will be taken by surprise this way, and will be a bit bewildered as to why this gorgeous woman is following him around when he is trying to hang out with his friends. After a while, the secret will come out and he will be thrilled to find out this stunning beauty was part of the surprise. Candice is a flexible woman who has several years of dancing experience under her belt. She is now one of our top Las Vegas strippers and we can't wait to share her with you!
Take It Back To The Room
Candice will then come back to the hotel with your party to give a performance Las Vegas strip clubs like the Hustler Las Vegas or the Spearmint Rhino would be jealous of! This girl has the moves and she wants to show your wedding party the best of times. She can work with other strippers in Las Vegas if you would prefer one of our premiere Las Vegas bachelor party packages where several Las Vegas strippers are involved. The more the merrier!
Imagine the delight of the guys in the party as they see girl-on-girl stripping action at its finest! Girls like Candice don't hold back, and you won't want them to once they get going. This will be a night everyone will remember and good times like this will be cherished in the groom's memory later. It's time to party guys! Give us a call and ask for Candice to be your bachelor party stripper. You'll be glad you did!