Bianca
A Brunette You'll Never Forget
Age: 28
Ethnicity: Caucasian
Weight: 128 lbs
Height: 5ft 8in
Hair: Brunette
Languages: English
Statistics: D-Cup
Hometown: Seattle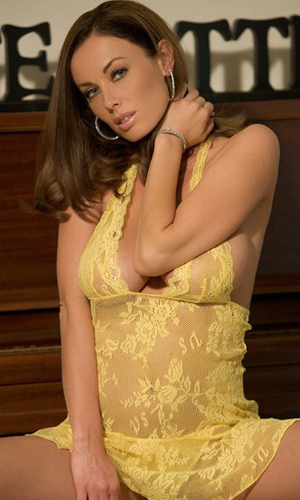 When Sophistication Is Key
Hello my friends. My name is Bianca and I am a stripper in Vegas who is seasoned in giving only the best to my customers. I am a bit on the older side when it comes to strippers in Las Vegas (not that I'm old, by any means, but there are a ton of younger ones out there). If you aren't into the college girl or party girl, I'm 100% woman and ready to be your entertainment while in the area. Since I am a bit seasoned in the art of stripping, I will be able to mold my performance to the client's wishes. Many of these younger girls do one act for each of their customers, rarely deviating from their script. I have no script. I dance in the same way you would see at Las Vegas strip clubs. I am all about being classy, never crude or rude.
There are many gentlemen who are curious about watching Las Vegas strippers, but who are embarrassed about the prospect because they are not sure how to act around them. With me, there is no worry whatsoever. I will perform for someone who has never experienced stripping before in a way that will make them feel totally comfortable the entire time. If Las Vegas nightlife really isn't in the cards for you, I am available to come to your room to give you a professional dance with no strings attached.
When Slow Beats Energized
I love dancing slowly. Taking off my clothing just a bit at a time really gets my clients excited. I never understood why some of these other strippers in Las Vegas take off their clothes within the first few minutes of their act. It takes away from the anticipation and the mystery of what the stripper looks like under the clothing.
When I dance, I make the experience last. I want to make a lasting impression by dancing erotically, in a way that will make you practically beg me to take off the next article. I flirt, tease, and tantalize before I actually get around to taking it off. It is part of my show that gentlemen really enjoy. If you wish to find out what a sultry, slow striptease entails, please call and ask for me, Bianca, to show you!