Alisha
A Stunning Girl In A Stunning City
Age: 20
Ethnicity: Caucasian
Weight: 120 lbs
Height: 5ft 8in
Hair: Auburn
Languages: English
Statistics: C-Cup
Hometown: Chicago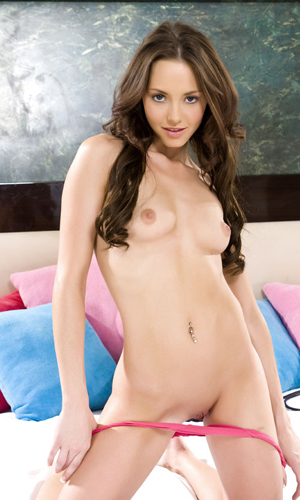 Service With A Smile
Hey guys! My name is Alisha and I want to give you quick rundown about myself in case you are interested in having the absolute best in stripping performances you have ever seen. I was born in Dallas, Texas than moved to Vegas about five years ago. I have always been inspired by dancing and love music, and I will show you as soon as I start my show for you! I enjoy going to Las Vegas strip clubs to check out my competition, so if you feel like doing that before I do my performance for you, I'm game! Something about the music and the lights gets me all pumped up and ready to do my own moves.
People tell me I'm always smiling. I think it may be because I love my job. I love the idea of having others watch as I take off my clothing, because I do it in a way that is considered to be a work of art. When looking for a stripper in Las Vegas, you would rather have someone who enjoys the moves they do. I am someone who takes great pride in the way I present myself, both on and off stage. If we head out to see some Las Vegas nightlife before I give you a private performance, you'll see what I mean. I dress to impress because clothing can show your inner self.
I Want To Show You More
I'm the girl who wants to keep on giving. Once I start taking off articles of clothing, I won't stop until they are all on the floor. I love showing off my body and I'm hoping you will like what you see. I can tweak my performance according to your wants. If you like watching sultry slow dancing, that is exactly what you will get. If you want to see a high-energy dance were every bit of me is jiggling and wiggling, I'm down for that as well!
If you are interested in finding out what I have on underneath, just give a call and ask for Alisha. I'll be happy to show you a good time both around Las Vegas nightlife establishments and also in the comfort of your hotel room afterwards. Stripping is my passion and my life. I want to share this with you!